Friday, December 03, 2010
IF you can keep your head when all about you
Are losing theirs and blaming it on you,
If you can trust yourself when all men doubt you,
But make allowance for their doubting too;
If you can wait and not be tired by waiting,
Or being lied about, don't deal in lies,
Or being hated, don't give way to hating,
And yet don't look too good, nor talk too wise:
If you can dream – and not make dreams your master;
If you can think – and not make thoughts your aim;
If you can meet with Triumph and Disaster
And treat those two impostors just the same;
If you can bear to hear the truth you've spoken
Twisted by knaves to make a trap for fools,
Or watch the things you gave your life to, broken,
And stoop and build 'em up with worn-out tools:
If you can make one heap of all your winnings
And risk it on one turn of pitch-and-toss,
And lose, and start again at your beginnings
And never breathe a word about your loss;
If you can force your heart and nerve and sinew
To serve your turn long after they are gone,
And so hold on when there is nothing in you
Except the Will which says to them: 'Hold on!'
If you can talk with crowds and keep your virtue,
' Or walk with Kings – nor lose the common touch,
if neither foes nor loving friends can hurt you,
If all men count with you, but none too much;
If you can fill the unforgiving minute
With sixty seconds' worth of distance run,
Yours is the Earth and everything that's in it,
And – which is more – you'll be a Man, my son!
မင်းအသိုင်းအဝိုင်းက တုန်လှုပ်ခြောက်ခြားပြီး
ဝိုင်းဝန်းပြစ်တင်ကြတဲ့အခါ
မင်းဟာခေါင်းအေးအေးနဲ့ ရင်ဆိုင်မယ်ဆိုရင် …
အားလုံးကမင်းကို မယုံသင်္ကာဖြစ်လာတဲ့အခါ
သူတို့ကိုနားလည်စွာ ခွင့်လွှတ်ရင်းနဲ့
မင်းကိုယ်မင်း ယုံကြည်မှု အပြည့်ရှိမယ်ဆိုရင် …
စောင့်သင့်တဲ့အချိန်ကိုစောင့်ပြီး
အဲဒီအတွက်လည်း မမောမပန်းနေနိုင်မယ်ဆိုရင် …
မင်းရဲ့အကြောင်း မဟုတ်မတရားမုသားစကားကြားရတဲ့အခါ
မင်းကလည်း အလိမ်အညာတွေနဲ့ မတုန့်ပြန်ဘူးဆိုရင် …
မင်းကိုလူတကာက ဝိုင်းဝန်းမုန်းတီးတဲ့အခါ
မင်းဟာ အမုန်းတွေပြန်မပွားဘူးဆိုရင် …
မင်းကိုယ်မင်း လူတော်တယောက်လို့မမြင်ဘဲ
ပညာရှိစကားတွေလည်း မပြောဘူးဆိုရင် …
မင်းအပေါ်မလွှမ်းမိုးစေဘဲ စိတ်ကူးနိုင်မယ်ဆိုရင် …
မျှော်မှန်းချက်သက်သက်သာမဖြစ်ဘဲ တွေးခေါ်နိုင်မယ်ဆိုရင် …
အောင်မြင်မှုသုခနဲ့ ဆုံးရှုံးမှုဒုက္ခတွေကို ကြုံတွေ့ရတဲ့အခါ
တူညီသောလောကဓံတရားတွေရယ်ပါလားလို့ ခံယူနိုင်မယ်ဆိုရင် …
လူလိမ်လူညစ်တွေက လှည့်စားပြောင်းလဲပြီး
မုသားအဖြစ် ထောင်ချောက်ဆင်ညစ်တဲ့အခါ
မင်းဟာတည်ငြိမ်စွာနဲ့ နာကြားနိုင်မယ်ဆိုရင် …
မင်းဘဝတစ်ခုလုံးပေးပြီး အရိပ်တကြည့်ကြည့်နဲ့
ဖြည့်ဆီးခဲ့ရတဲ့ အရာရာကို ဖျက်ဆီးခံလိုက်ရပြီးတဲ့နောက်မှာ
အင်မတန်မှသေးငယ်တဲ့ တန်ဆာပလာအရာရာနဲ့
ပြန်လည်တည်ဆောက်နိုင်မယ်ဆိုရင် …
မင်းနိုင်ခဲ့သမျှတွေအားလုံးဟာ
ကြွေတလှည့်ကြက်တခုန်ပမာ တလှည့်တခါထဲနဲ့ ဆုံးရှုံးသွားခဲ့ရင် …
အစကနေ ပြန်စနိုင်မယ်ဆိုရင် …
ဘယ်သောအခါမှ ညည်းညူမနေဘူးဆိုရင် …
သူများတကာလုပ်ပြီးသွားကြလို့
အားနဲ့မာန်နဲ့ ဇွဲသတ္တိရှိရှိ ဆက်ကြိုးစားနိုင်မယ်ဆိုရင် …
မင်းမှာစိတ်ဓာတ်အင်အားကလွဲလို့ ဘာဆိုဘာမှမရှိတော့တဲ့အခါ
ခိုင်မာစွာနဲ့ပဲ ဆက်လက်ဆုပ်ကိုင်ထားနိုင်မယ်ဆိုရင် …
လူတွေနဲ့ ထိတွေ့ပြောဆိုဆက်ဆံတဲ့အခါ
ကိုယ်ကျင့်သိက္ခာကို စောင့်ထိန်းနိုင်မယ်ဆိုရင် …
မာန်မာနသွေးမကြွဘူးဆိုရင် …
ရန်သူကဖြစ်စေ မိတ်ဆွေကဖြစ်စေ
မင်းကိုသိပ်ပြီး နာကျည်းအောင် မလုပ်နိုင်စေရင် …
လူတိုင်းကို တန်ဖိုးထားလေးစားရပေမဲ့
စွဲလမ်းမှုသံယောဇဉ်တွေ ထားမနေဘူးဆိုရင် …
တိုတောင်းလှတဲ့ မပစ်ပယ်နိုင်တဲ့ တမိနစ်အတွင်းမှာ
အဓိပ္ပာယ်ရှိလှတဲ့ စက္က့န်ခြောက်ဆယ်အဖြစ်
မင်းဟာ အရာရာရှိတဲ့ အရာရာဖြစ်တဲ့
ကမ္ဘာကြီးကို ဆုပ်ကိုင်လို့
အရာရာဘာမဆို မင်းစွမ်းနိုင်ပြီပေါ့
ယောင်္ကျားကောင်း တစ်ယောက်ပဲပေါ့
by Rudyard Kipling (Translation by Aung San Suu Kyi)
(0) comments
---
Friday, June 18, 2010
Salaamaleykum...

Being in Burma, a total relaxation with no apparent obligations, i decided to visit the Dargah (shrines) at a cemetery near my house. My grandma, being a "tareeka" (aka Soufi), has always taken me to shrines since my childhood. I remember them as a place to relax and run around the yard while she do some prayers in the shrine.

Until today, i've never scrutinized any of these Dargahs. And today, having seen close up to the dargahs, i've decided, these shrines are an insult of the men buried under.

Most of the shrine are taken care of by the carekeepers. these carekeepers are in fact the insult. Some faults that are obvious enough for me to notice were...
i) the care keepers dont pray Friday prayers. (went there right after the Friday prayers,and found some keepers just woke up from deep sleep)
ii)tattoos on some of these keepers
iii) some shrines had pictures of the pir (the 'saint' buried) displayed on the walls

the list can go on and on...

In the last leg of the 'exploration'. i went to the dargah of the Sugar baba. apparently this pir loved sugar during his life, so they made sugar offering on his raoza(tomb). If that's not weird enough, they claim that there's not even an ant in the shrine, when there are in fact, a lot. For its credit though, there were less ants then expected. (Expected would be colonies and colonies of ants , but no, there's just about a few dozen ants)
So, when i entered the shrine, the keeper started reading some dua (prayer). His arabic pronunciation was awful. It wasnt a 'my tongue is not used to arabic' awful, it was a 'i dont give a damn, as long as it sounds something like that' awful. And when asked of his name, he said his burmese name, and his muslim name (its norm for muslims in Burma to keep 2 names), of course, his name was mispronounced.

I'm not gonna elaborate on what the prayer sounded like, or how it went, but it was definately WRONG way to pray...and Shirk (sacrilegious) in any way. He turned to me and asked me to make a 'desire' which the 'pir' will deliver to the Holy Prophet (saw) and thus, to God.
I faced down to his raoza, closed my eyes, and prayed to God
"O Lord, protect this man from the sins and acts of his followers"

Ya Allah Madad!


(2) comments
---
Friday, November 27, 2009
Salaamaleykum. I found this poem by Khalil Gibran. Thought it was worth the share. Enjoy!

Friendship
And a youth said, "Speak to us of Friendship."
Your friend is your needs answered.
He is your field which you sow with love and reap with thanksgiving.
And he is your board and your fireside.
For you come to him with your hunger, and you seek him for peace.
When your friend speaks his mind you fear not the "nay" in your own mind, nor do you withhold the "ay."
And when he is silent your heart ceases not to listen to his heart;
For without words, in friendship, all thoughts, all desires, all expectations are born and shared, with joy that is unacclaimed.
When you part from your friend, you grieve not;
For that which you love most in him may be clearer in his absence, as the mountain to the climber is clearer from the plain.
And let there be no purpose in friendship save the deepening of the spirit.
For love that seeks aught but the disclosure of its own mystery is not love but a net cast forth: and only the unprofitable is caught.
And let your best be for your friend.
If he must know the ebb of your tide, let him know its flood also.
For what is your friend that you should seek him with hours to kill?
Seek him always with hours to live.
For it is his to fill your need, but not your emptiness.
And in the sweetness of friendship let there be laughter, and sharing of pleasures.
For in the dew of little things the heart finds its morning and is refreshed.
Khalil Gibran
(0) comments
---
Friday, August 21, 2009
Salaamaleykum...
Some Common Mistakes in Ramadaan
Lets Strive Not to Repeat the Same
By Asma bint Shameem

1 : Taking Ramadaan as a ritual
For many of us Ramadaan has lost its spirituality and has become more of a ritual than a form of Ibaadah. We fast from morning to night like a zombie just because everyone around us is fasting too. We forget that its a time to purify our hearts and our souls from all evil....we forget to make dua, forget to beseech Allaah to forgive us and ask Him to save us from the Fire. Sure we stay away from food and drink but that's about all.
Although the Prophet (Sal Allaahu Alaiyhi wa Sallam) said:
"Jibreel said to me, May Allaah rub his nose in the dust, that person to who Ramadaan comes and his sins are not forgiven, and I said, Ameen.
Then he said, May Allaah rub his nose in the dust, that person who lives to see his parents grow old, one or both of them, but he does not enter Paradise (by not serving them) and I said, Ameen.
Then he said, May Allaah rub his nose in the dust, that person in whose presence you are mentioned and he does not send blessings upon you, and I said, Ameen.'"
(Tirmidhi, Ahmad, others. Saheeh by al-Albaani)

2 : Too much stress on food and drink
For some people, the entire month of Ramadaan revolves around food. They spend the ENTIRE day planning, cooking, shopping and thinking about only food, instead of concentrating on Salaah, Quraan and other acts of worship. All they can think of is FOOD. So much so that they turn the month of fasting into the month of feasting. Come Iftaar time, their table is a sight to see, with the multitudes and varieties of food, sweets and drinks. They are missing the very purpose of fasting, and thus, increase in their greed and desires instead of learning to control them. It is also a kind of waste & extravagance.
".....and eat and drink but waste not by extravagance, certainly He (Allaah) likes not Al-Musrifoon (those who waste by extravagance)" [al-Araaf :31]
3 : Spending all day cooking
Some of the sisters (either by their own choice or forced by their husbands) are cooking ALL day and ALL night, so that by the end of the day, they are too tired to even pray Ishaa, let alone pray Taraweeh or Tahajjud or even read Quraan. This is the month of mercy and forgiveness. So turn off that stove and turn on your Imaan!
4 : Eating too much
Some people stuff themselves at Suhoor until they are ready to burst, because they think this is the way to not feel hungry during the day and some people eat at Iftaar, like there is no tomorrow, trying to make up for the food missed. However, this is completely against the Sunnah. Moderation is the key to everything.
The Prophet (Sal Allaahu Alaiyhi wa Sallam) said: "The son of Adam does not fill any vessel worse than his stomach; for the son of Adam a few mouthfuls are sufficient to keep his back straight. If you must fill it, then one-third for food, one-third for drink and one-third for air."
(Tirmidhi, Ibn Maajah. saheeh by al-Albaani).
Too much food distracts a person from many deeds of obedience and worship, makes him lazy and also makes the heart heedless.
It was said to Imam Ahmad: Does a man find any softness and humility in his heart when he is full? He said, I do not think so.
5 : Sleeping all day
Some people spend their entire day (or a major part of it) sleeping away their fast. Is this what is really required of us during this noble month? These people also are missing the purpose of fasting and are slaves to their desires of comfort and ease. They cannot bear to be awake and face a little hunger or exert a little self-control. For a fasting person to spend most of the day asleep is nothing but, negligence on his part.
6 : Wasting time
The month of Ramadaan is a precious, precious time, so much so that Allaah calls this month "Ayyamum Madoodaat" (A fixed number of days). Before we know it, this month of mercy and forgiveness will be over. We should try and spend every moment possible in the worship of Allaah so that we can make the most of this blessing. However, there are some of us who waste away their day playing video games, or worse still, watching TV, movies or even listening to music. Subhaan Allaah! Trying to obey Allaah by DISOBEYING him!
7 : Fasting but not giving up evil
Some of us fast but do not give up lying, cursing, fighting, backbiting, etc. and some of us fast but do not give up cheating, stealing, dealing in haraam, buying lotto tickets, selling alcohol, fornication, etc. and all kinds of impermissible things without realizing that the purpose of fasting is to not stay away from food and drink; rather the aim behind it is to fear Allaah.
"O you who believe! Fasting is prescribed for you as it was prescribed for those before you, that you may become Al-Muttaqoon (the pious)" [al-Baqarah 2:183]

The Prophet (Sal Allaahu Alaiyhi wa Sallam) said: "Whoever does not give up false speech and acting upon it, and ignorance, Allaah has no need of him giving up his food and drink."
(Bukhaari)


8 : Smoking
Smoking is forbidden in Islam whether during Ramadaan or outside of it, as it is one of al-Khabaaith (evil things). And this includes ALL kinds of smoking material eg.cigars, cigarettes, pipes, sheesha, hookah etc.
"he allows them as lawful At Tayyibaat (all good and lawful things), and prohibits them as unlawful Al Khabaa'ith (all evil and unlawful things) [al-Araaf :157]
It is harmful, not only to the one smoking, but also to the ones around him. It is also a means of wasting ones wealth.
The Prophet (Sal Allaahu Alaiyhi wa Sallam) said: "There should be no harming or reciprocating harm."
This is especially true during fasting and it invalidates the fast.
(Fatwa -Ibn Uthaymeen)
9 : Skipping Suhoor
The Prophet (Sal Allaahu Alaiyhi wa Sallam) said: "Eat suhoor for in suhoor there is blessing."(Bukhaari, Muslim).
And he (Sal Allaahu Alaiyhi wa Sallam) said: "The thing that differentiates between our fasting and the fasting of the People of the Book is eating suhoor." (Muslim)
10 : Stopping Suhoor at Imsaak
Some people stop eating Suhoor 10-15 minutes earlier than the time of Fajr to observe Imsaak.
Shaykh Ibn Uthaymeen said: This is a kind of bidah (innovation) which has no basis in the Sunnah. Rather the Sunnah is to do the opposite. Allaah allows us to eat until dawn:
"and eat and drink until the white thread (light) of dawn appears to you distinct from the black thread (darkness of night)" [al-Baqarah 2:187]
And the Prophet (pbuh) said:
"….eat and drink until you hear the adhaan of Ibn Umm Maktoom, for he does not give the adhaan until dawn comes."
This imsaak which some of the people do is an addition to what Allaah has prescribed, so it is false. It is a kind of extremism in religion, and the Prophet (Sal Allaahu Alaiyhi wa Sallam) said:
"Those who go to extremes are doomed, those who go to extremes are doomed, those who go to extremes are doomed." (Muslim)
11 : Not fasting if they missed Suhoor
Some people are too scared to fast if they miss Suhoor. However, this is a kind of cowardice and love of ease. What is the big deal if you missed a few morsels of food? Its not like you will die. Remember, obedience to Allaah overcomes everything.
12 : Saying the intention to fast out loud or saying a specific dua to start fasting
The intention is an action of the heart. We should resolve in our heart that we are going to fast tomorrow. That is all we need. It is not prescribed by the Shariah for us to say out loud, "I intend to fast", "I will fast tomorrow" or other phrases that have been innovated by some people. Also, there is no specific dua to be recited at the time of starting the fast in the correct Sunnah. Whatever dua you may see on some papers or Ramadaan calendars, etc. is a Bidah.
read more :
Uttering the intention to fast out loud is an innovation (bidah)
http://groups. yahoo.com/ group/LoveIslam_ LiveIslam/ message/258
Authentic & UnAuthentic Dua for Iftaar !!!
http://groups. yahoo.com/ group/LoveIslam_ LiveIslam/ message/263
13 : Delaying breaking fast
Some people wait until the adhaan finishes or even several minutes after that, just to be on the safe side. However, the Sunnah is to hasten to break the fast, which means breaking fast whenever the adhaan starts, right after the sun has set. Aaishah (RA) said: This is what the Messenger of Allaah (Sal Allaahu Alaiyhi wa Sallam) used to do. (Muslim)
The Prophet (Sal Allaahu Alaiyhi wa Sallam) said: "The people will continue to do well so long as they hasten to break the fast."

Determine to the best of your ability, the accuracy of your clock, calendar, etc. and then have tawakkul on Allaah and break your fast exactly on time.



14 : Eating continuously until the time for Maghrib is up



Some people put so much food in their plates when breaking their fast and continue eating, enjoying dessert, drinking tea, etc., until they miss Maghrib. That is obviously not right. The Sunnah of the Prophet (pbuh) was that once he broke his fast with some dates, them he would hasten to the prayer. Once you are done with the prayer, you can always go back and eat some more if you wish.



15 : Missing the golden chance of having your Dua accepted



The prayer of the fasting person is guaranteed to be accepted at the time of breaking fast.


The Prophet (Sal Allaahu Alaiyhi wa Sallam) said: "Three prayers are not rejected: the prayer of a father, the prayer of a fasting person, and the prayer of a traveler."
(al-Bayhaqi, saheeh by al-Albaani).

Instead of sitting down and making Dua at this precious time, some people forego this beautiful chance, and are too busy frying samosas, talking, setting the food, filling their plates and glasses, etc. Think about it....Is food more important than the chance to have your sins forgiven or the fulfillment of your Duas.




16 : Fasting but not praying



The fasting of one who does not pray WILL NOT BE ACCEPTED. This is because not praying constitutes kufr as the Prophet (Sal Allaahu Alaiyhi wa Sallam) said: "Between a man and shirk and kufr there stands his giving up prayer." (Muslim)

In fact, NONE of his good deeds will be accepted; rather, they are all annulled.

"Whoever does not pray Asr, his good deeds will be annulled."

(Bukhaari)



17 : Fasting and not wearing Hijaab



Not wearing the Hijaab is a major sin as it is obligatory for Muslim women. (See Surah Nur, Surah Ahzaab). So fasting and not wearing hijaab certainly takes away enormously from the rewards of fasting, even if does not invalidate it.



18 : Not fasting because of exams or work



Exams or work is NOT one of the excuses allowed by the Shariah to not fast. You can do your studying and revision at night if it is too hard to do that during the day. Also remember that pleasing and obeying Allaah is much more important than good grades. Besides, if you will fulfil your obligation to fast, even if you have to study, Allaah will make it easy for you and help you in everything you do.


"Whosoever fears Allah, He will appoint for him a way out and provide for him from where he does not expect, Allah is Sufficient for whosoever puts his trust in Him."
(Surah at-Talaaq 2-3)





19 : Mixing fasting and dieting



DO NOT make the mistake of fasting with the intention to diet. That is one of the biggest mistakes some of us make (esp. sisters). Fasting is an act of worship and can only be for the sake of Allah alone.

Otherwise, mixing it with the intention of dieting may become a form of (minor) Shirk.



20 : Fighting over the number of Rakaah of Taraweeh



There is no specific number of rakahs for Taraweeh prayer, rather it is permissible to do a little or a lot. Both 8 and 20 are okay.
Shaykh Ibn Uthaymeen said: "No one should be denounced for praying eleven or twenty-three (rakaah), because the matter is broader in scope than that, praise be to Allaah."




21 : Praying ONLY on the night of the 27th



Some people pray ONLY on the 27th to seek Lailat ul-Qadr, neglecting all other odd nights, although the Prophet (Sal Allaahu Alaiyhi wa Sallam) said:

"Seek Lailat ul-Qadr among the odd numbered nights of the last ten nights of Ramadaan."

(Bukhaari, Muslim)

.



22 : Wasting the last part of Ramadaan preparing for Eid



Some people waste the entire last 10 days of Ramadaan preparing for Eid, shopping and frequenting malls, etc. neglecting Ibadah and Lailatul Qadr. although, the Prophet (Sal Allaahu Alaiyhi wa Sallam) used to strive the hardest during the last ten days of Ramadaan in worship (Ahmad, Muslim) and not in shopping. Buy whatever you need for Eid before Ramadaan so that you can utilize the time in Ramadaan to the max.


Aaishah (RA) said: "When the (last) ten nights began, the Messenger of Allaah (Sal Allaahu Alaiyhi wa Sallam)) would tighten his waist-wrapper (i.e., strive hard in worship or refrain from intimacy with his wives), stay awake at night and wake his family."



23 : Iftaar parties





Although inviting each other for breaking fast is something good and encouraged, some people go to extremes with lavish Iftaar parties with all sorts of disobedience to Allaah, from flirting, mixing of the sexes and hijaab-less women, to show-off and extravagance, to heedlessness to Salaah, and Taraweeh to even music and dancing.


Determine to the best of your ability, the accuracy of your clock, calendar, etc. and then have tawakkul on Allaah and break your fast exactly on time.
(0) comments
---
Thursday, July 02, 2009
S

alaamaleykum....some of the magical light phenomena around us...

Corona

The Corona is a type of plasma atmosphere that surrounds a celestial body and the most famous example is the sun's which is visible during a total solar eclipse. It extends thousands of kilometers into space and contains ionized Iron at temperatures of almost 1 millionº C (1.8 millionº F). During an eclipse its shining light surrounds the darkened sun, an appearance from which its name is taken, derived from the Latin for 'crown'.
Crepuscular Rays
When darkly clouded regions or permeable obstacles such as tree branches filter the sun's beam, rays of sunlight appear as straight columns radiating from a single point in the sky. The phenomenon, often used in horror movies, is most commonly seen at dawn or dusk and can even be witnessed under the ocean as the sun shines through sheets of cracked ice. This beautiful scene was captured at the Arches National Park in Utah.

Fata Morgana (Mirage)
The interaction between cold air near ground level and warm air immediately above it may act as a refracting lens and produce an upside down image of objects on the horizon, over which the actual image appears to hover. In this picture, taken in Thuringia, Germany, the horizon in the distance seems to have vanished leaving the furthest posts floating in mid-air, however the blue part of the road is merely a reflection of the sky above it. The common perception that mirages are entirely non-existent images that appear to those lost in the desert is a misnomer, probably confused with the effects of extreme dehydration which can cause hallucinations. Mirages are always of real objects, although it is true they can appear closer due to the effect.






Light Pillar

The reflection of light by ice crystals with almost perfect horizontal planar surfaces creates a powerful beam that is reminiscent of sci-fi movies. The light source may be the sun, moon or artificial light and an interesting characteristic is that the pillar will take on the colour of this source – in the image taken in Kaijonharju, Finland, the orange sunlight of dusk creates a similarly coloured magnificent pillar.
Aurora
The collision of electronically charged particles in the earth's upper atmosphere often creates magnificent light displays over the polar regions. The colour depends on the elemental content of the particles – most auroras appear green or red due to oxygen, however nitrogen sometimes creates a deep blue or violet appearance.

Contrails

The vapour trails that follow aircraft through the sky cause stunning man-made patterns in the atmosphere. They are created by either aircraft exhaust or airflow over wingtip vortices as it emerges into cold temperatures at high altitudes and condenses into water and ice droplets. In this example a flurry of trails crisscrosses the sky creating an intricate pattern.
Rocket Exhaust Trails

High altitude winds contort the trails of rockets and their small exhaust particles diffract sunlight into vivid iridescent colours, sometimes carried by the same winds thousands of kilometres before dissipating. The image shows the trails of the Minotaur rocket launched from the US Air Force Base at Vandenberg, California.

Sky Polarisation
The sky, like many other things around us, scatters polarised light consisting of a certain electromagnetic orientation. Polarization is always perpendicular to the light path itself and if only a single polarization direction is present in the light, the light is said to be linearly polarized. This image was captured with a wide-angle polarised filter lens to show just how spectacular the electromagnetic charge of the skies are.

Star Trails
Not technically visible to the naked eye this breathtaking image was captured by leaving a camera with a shutter opening of over an hour at night. The natural rotation of the earth causes the stars in the sky to move across the horizon, creating these wonderful trails behind them. The only star in the night sky that appears stationary at all times is Polaris, the North Star, which hovers above the celestial North. The same would be true in the south but there is no star bright enough over it.
Zodiacal Light
A faint triangular glow seen in the night sky extending up towards the heavens, the Zodiacal light is easily masked by light pollution or moonlight. It is produced when sunlight reflects off dust particles in the cosmos, known as cosmic dust and consequently its spectrum is the same as the solar system. Solar radiation causes the dust particles to spiral slowly, creating a majestic constellation of delicately sprinkled lights in the sky
Circumhorizontal Arc
Also known as a 'fire rainbow' these streaks of colour are created when light is refracted through ice crystals in cirrus clouds. The phenomenon is especially rare as both the ice crystals and sun must be oriented in exact horizontal alignment to create the effect. This particularly dramatic example was captured in the sky over Spokane, WA, in 2006.

Brocken Spectre

As the sun shines from behind a climber or other object at altitude their shadow is projected through the upper surfaces of clouds, creating a curiously magnified triangular shape. The effect is often seen in conjunction with the glowing rings of a glory (Heiligenschein) – rings of coloured light that appear directly opposite the sun when sunlight is reflected by a cloud of uniformly-sized water droplets. It takes its name from the frequent fogs and low-altitude accessibility of the Brocken peaks in Germany, a region in which it is often witnessed.
Circumzenithal Arc
Appearing like an 'upside down rainbow' the circumzenithal arc is similarly formed by the refraction of light through horizontal ice crystals in specific cloud forms. The phenomenon is centered at the zenith, parallel to the horizon, its colours running from blue to red towards the horizon and always in the form of an incomplete circular arc – a complete circle in a similar situation is the exceptionally rare Kern Arc, only captured on camera for the first time in 2007.
Fog Bow

This dramatic halo was seen below the Golden Gate Bridge in San Francisco, appearing like an all-white rainbow. Like a rainbow it is created by the refraction of light through water droplets in the clouds, yet the unlike a rainbow the small size of fog droplets accounts for its lack of colour. Mariners often refer to them as 'sea-dogs' or 'cloud bows'.

Glory

When light is backscattered (a combination of reflection, refraction and diffraction) back towards its source by water droplets in clouds, the shadow of an object between the cloud and source may be wreathed in coloured bands. Named after the majestic effect it imparts – in some parts of China it is even called Buddha's Light – it is often seen in conjunction with the Brocken Spectre. Here the beautiful bands dramatically surround a plane's shadow against a cloud.

22º Halo

Halos are among the most well-known of optical phenomena and appear under a variety of guises. The most frequently scene is the 22º halo, caused by ice crystals in high altitude cirrus clouds, yet the particular shape and orientation of the crystals can create variation in the appearance of the halo. During very cold weather halos formed by crystals close to the ground reflect sunlight between them sending it in several directions at once, an effect known as diamond dust.

Iridescent Clouds
When the sun is positioned at precisely the correct angle behind clouds water droplets in them diffract light away, creating an intense streaking effect. The colouring is, like a rainbow, caused by the differing wavelengths of the light – different wavelengths are diffracted to different degrees, altering the angle of diffraction and consequently the colour of the light as it is perceived. In this image cloud iridescence is accompanied by a sharply coloured ranbow.

Moonbow
The combination of a low moon and dark sky often creates moonbows, essentially rainbows produced by the moon's light. Appearing in the opposite end of the sky to the moon itself, they usually are seen as completely white due to their weak colouring, however long-exposure photography can capture the true colours, as in this example taken at Yosemite National Park, California.
Parhelic Circle

The parhelic circle appears like a white band circling the sky and always at the same height above the horizon as the sun. Usually only fragments are seen, extending from 'sundogs' in the directions away from the sun. Millions of vertically facing ice crystals mirror the sun around the sky to form the beautiful phenomenon.
Rainbows

Rainbows can take many forms: multiple bows, bows that cross, red bows, twinned bows, coloured fringes, dark bands, spokes and many more, but they all share in common their range of colours – red, orange, yellow, green, blue, indigo and violet. They are formed when light refracts through water droplets in the earth's atmosphere, most often rain, but mist or fog can create similar effects, and are rarer than one might imagine. Over history many different cultures have ascribed to them a variety of meanings and explanations from the ancient Greek's belief they were a path to the heavens, to the curious saying that the Irish leprechaun's pot of gold lies at their end.
(0) comments
---
Tuesday, June 23, 2009
LET US EVALUATE HOW MEDIA PORTRAYS ........
Muslims are Fundamentalist, Extremist and Terrorist!
What do you think…?
Let's read some news…
Killing own children and wife
So what do NON-Muslims Do???
This is media depiction of events.
They never write Christian/Jews/ Buddhist/Hindus/ Atheist/Parsis etc... killed his daughter/son etc…
Only they write and mention if he is Muslim.
This make you think of Muslim an Extremist and Fundamentalist.
Let's find some more crimes…
Incest Crimes
By Muslims
Hmm….Now
What about Terrorism….following are muslims
Then who the following are???
These are NON-Muslims.
Are NOT they Terrorist??? ????????
Killer always belongs to some religion or faith. Only mention when he is Muslim.
One might say…
But Muslims are suicide bombers ….they are real terrorist
Let's have a look at the following…
Above are Muslim
Then who are the following??? ?
These are Hindus and Bhudhist…
Policy recurs by the media…
See some Statics
CHICAGO PROJECT ON SUICIDE TERRORISM
79% are Communist and
Christians
suicide bombers.
21% Islamist.
Both Charts show that secular suicide bombers are more than religious.
Here's another view.
Tamil has no comparison, 100% SECULAR
PKK 100% SECULAR.
Lebanese 71% SECULAR;
29% (Relegious) Not only Muslims but also Christians.
Palestine about 60% RELEGIOUS (SURELY MUSLIMS)
AlQaeda 100% Religious (Off course Muslims)
BUT WHY MORE MUSLIMS IN PALESTINE ARE SUICIDE BOMBER?????? ????????? ?????????
LET'S SEE
IS THIS BECAUSE THEY ARE IN STATE OF WAR AGAINST ISRAEL ?????

Hmmmm….. YES, I SEE TERRORIST HERE…..

If these are terrorist then who is terrorizing them?





I see terrorist, do you?


THESE ARE PALESTINIANS WITH IN PALESTINE (HOME).
See brutal statics of Palestinians fatalities…
WHAT WILL YOU DO IF THIS ALL HAPPENS TO YOU?
One might say…
they can call USA for help instead of suicide attacks or stoning tanks.
HERE IS USA ROLL IN THIS WAR…
(0) comments
---
Wednesday, June 17, 2009
By Yvonne Ridley
DEMOCRACY is a wonderful thing ... as long as the results put the right people in power.
And so when Iranian leader Mahmoud Ahmadinejad was swept back into power a great many people across the world began to question the result.
He's certainly popular with millions of voters across Iran but despised by the corporate Western media. Despite my efforts, I could not find one single mainstream newspaper which covered the Iranian elections in an objective way.
Exactly the same thing happened when the Palestinians swept Hamas to power - in its arrogance the Western media decided if it wasn't 'best for the west' then it can't be good for anyone else.
The journalists are often mere accomplices or tools for darker forces. And so if a democratic election produces the 'wrong' result the CIA, among other mischief makers, go into overdrive to create unrest.
And if this is the case, they've done a good job - hundreds of thousands of people are demonstrating in Tehran as I write.
Sounds fanciful? Well former US President Bill Clinton "formally apologized on behalf of the United States" for what he termed "American crimes against Iran."
Clinton relayed the story at the World Economic Forum in Davos in the March of 2005 admitting that in the 1950s the United States deployed the CIA to depose Mossadegh, who was an elected parliamentary democrat. Once he was out of the way the US brought back the Shah, a more compliant, agreeable leader who would do what he was told. (His equally compliant, but deluded, son is briefing those in Washington at the moment).
And just to make sure the brutal Shah remained on the Peacock Throne, the CIA helped train the secret police to teach them effective ways of supressing the people through murder and torture.
The trouble is today's mainstream media is not prepare d to delve far enough in history and it seems there are those suffering from political amnesia, unwilling to check or remind their interviewees of that dreadful period when thousands upon thousands of innocent Iranians were slaughtered under the Shah's regime.
To some journalists, it seems inconceivable the so-called hardline President had been re-elected. But perhaps that's because most of the Iranians the Western journalists interview are privileged, english-speaking intellectuals who despise Ahmadinejad's brash, combative style of leadership. Financially, they have not fared well under his leadership either so there's a lot of self-interest at stake as well.
At this point I should declare my own personal interest which stems from the fact that I present a political current affairs show called The Agenda for the Iranian-broadcaster Press TV which is owned by state-run television IRIB..
My other interest stems from the fact I'm quite a fan of Mahmoud Admadinejad who is adored by the common man and woman in Iran. Anyone who vows to narrow the gap between rich and poor can't be all that bad ... unless you're one of the rich!
I have been to iran twice now, and as a visitor anywhere, if you want to find out what is really happening on the ground don't speak to the intellectuals or the politicians ... get a translator and grab a taxi.
Taxi drivers are a great source of information and they will give a more accurate view representing the man in the street - this is the man who can't speak english and is therefore largely over-looked by lazy western journalists.
So was the Iranian election a fraud? I can't say either way with any authority but neither can those coming from western democracies. We, of all people, have no right to throw stones at Iran's elections.
It is now well documented that the presidential elections which swept George W Bush to power the first time around were rigged, and there was a question mark over his second term. Sadly the complaint western media failed to expose this and indeed Fox News announced Bush was the newly-elected president without proof.
I'm told that more20people in America voted for Pop Idol and America's Got Talent TV shows than vote in the US presidential elections. True or not, they attracted vote rigging allegations as well.
I have stood as a candidate in elections in Britain before, and if everyone who pledged me a vote did exactly that when it came to putting a cross on the ballot paper I would be sitting in the House of Commons by now. the fact is that voters do weird things when left to their own devices in a polling station, away from the glare of political pressure groups.
In 1992 the media polls told Labour Leader Neil Kinnock he was going to win the 1992 General Election from the Tories - he didn't. Ever since that shock result politicians have lost confidence in voters ... they simply can't be trusted to do the 'right' thing. They're unpredictable which is why the Conservatives are taking nothing for granted this time around.
On a point of interest the '92 election was very close. Neil Kinnock lost by 1400 out of 25 milion votes - it came to represent 21 seats, a bitter pill for anyone.
Proving election fraud in the face of an electronic system is difficult, but in Iran they used thumb prints and paper ballots in the astonishing 85 per cent turnout.
The country's Supreme Leader has now ordered an investigation into voter fraud, it should be easy enough to check. If a handful of men have spent the last few months stamping their thumbprints on millions of hoax papers, it should emerge quite soon.
But the sad reality is the Mirhossein Mousavi losers will not accept they've lost and the winners will never relinquish their victory.
At the end of the day will it make a great deal of difference? The reality is Ahmadinejad as president is not the most powerful person in Iran. He is not the commander in chief of the army or the security forces. He doesn't even have the power to go to war.
Those powers are reserved for the supreme leader of Iran Ayatollah Khomeini and if Iranian people want more say in the running of their country perhaps it is to him they should go for reform inst ead of listening to siren calls from the self-serving West.
* Yvonne Ridley has a weekly political show, The Agenda, which is broadcast on Press TV every Friday. She is also a founder of the RESPECT political party in England.
(0) comments
---
Friday, June 12, 2009
Salaamaleykum
Today, the people of Iran will go to the polls and decide who their President will be for the next 4 years.
While there are four contestants vying for the Presidential seat, lets focus on the famous 2.
There is the current President, Ahmedinejad and the former Prime Minister, Mousavi.
Ahmedinejad sure made his mark in the international arena. While he did became the arch- enemy of the Zionist-sympathetic West, he made alot of fans among the ordinary citizens of the Muslim world, and other anti-West/Zionist nations.
As an observer from abroad, i can only say what i see and hear. I dont trust CNN or BBC...but i do trust al-Jazeera, and te words of Iranians in Iran.
I called a friend in iran a few days back. He is in Esfahan...according to him, 70% of the citizens have gone to Mousavi. Apparently, while Ahmedinehjad's good with in rising the spirits of the zealous Muslim youths across the globe, he hasnt scored well in his own country. Realistic employment is low, economy's at its abyss, and oil prices have tripled during his Presidency.
Well, I dont know much beyond that, but what I do know is what i expect of the President that will be elected.
1) Continue supporting and public show of unshakable support for the Palestianians.
2) Continue supporting Hezbollah.
3) Never to bow to either temptations or threats by the Zionists and her allies.
4) Continue the nuclear program.
5) Continue the ideals of the Islamic Revolution.
Provided the above, I will be happy with whosoever is elected president.
Allah Madad!
(0) comments
---
Sunday, June 07, 2009
Salaamaleykum...
Here's a short poem I wrote few weeks back...
As I whither beneath the darkened sky,
I rest my head and foreshadow my life,
Believing nothing good ever come to pass.
Sooner, my eyes cast into the heavens,
Magnificent beauty, all hearts mesmerized,
A smile was curved, quite uninvited,
A silver lining, that's long over due,
There in the sky, dwells the beauty,
The amazing damsel of the midnight sky.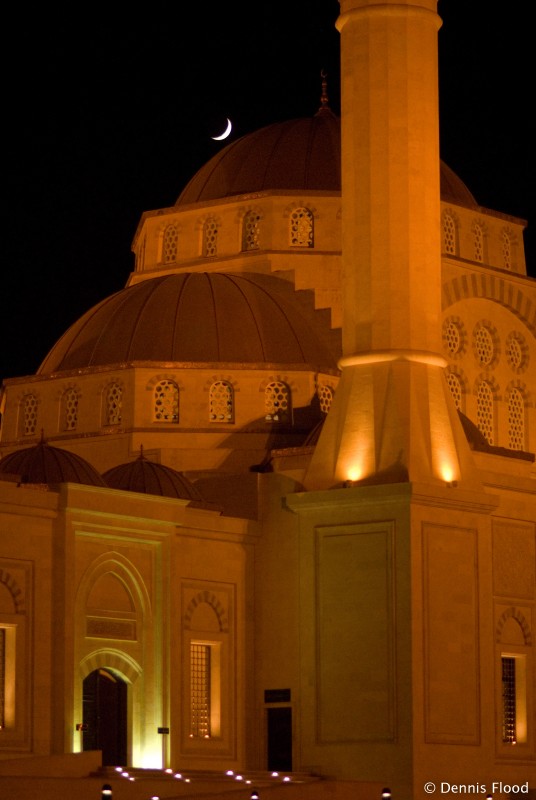 (0) comments
---
Friday, May 29, 2009
Spies, Lies, and Mr. Lebanon's Demise

"There are agents, like Mahmoud Rafea, who confessed to have delivered bags with explosives. Other collaborators have confessed to have carried out field reconnaissance missions. Others have facilitated the entrance and exit of Israelis after accomplishing their missions. This is what is meant by executive agents. The door must be opened wide ... this Israeli path should be scrutinized so as to reach a place where we would find information about many crimes, particularly 2005 onwards."





– Sayyid Hassan Nasrallah, commenting on the recent spate of Israeli spy arrests during a rally marking the ninth anniversary of the removal of Israeli troops from Lebanon, 22 May 2009.

By Rannie Amiri


Israel suffered two defeats in Lebanon, and both were by Hezbollah. The first occurred in May 2000 when Israeli troops were expelled (or withdrew, depending on which side of the border you are on) from southern Lebanon after a 22-year occupation. The second was the premeditated yet disastrous 34-day war waged in the summer of 2006. It may have succeeded in ravaging Lebanon but it certainly did not vanquish Hezbollah. They fought the mighty Israel Defense Forces to a draw, and in the minds of many this itself constituted victory.



Israel has neither forgiven nor forgotten these losses.

For them, the war against Lebanon and Hezbollah did not end in 2000 or in 2006 but continues today, albeit in different form. And events of the past several weeks revealed exactly what Israel has been up to.



Spies



There have always been Lebanese nationals acting as spies for Israel, but this should come as no surprise. They fought on their behalf for two decades after all,

as members of the now-defunct South Lebanon Army during the occupation of the south.



Although initially receiving little attention, a crackdown on these spy networks began late last year. Rapid advances in breaking them have evidently occurred, as dozens of suspects have been taken into custody since April.

"If the Lebanese authorities say they have caught Israeli spies, there's a high likelihood that it's true," said Shlomo Brom, former chief of strategic planning for the Israeli military.



The Lebanese government is currently holding 30 suspects and has already charged 21 with spying for Israel in an ever-widening investigation.

Those detained include an army colonel, a retired general, a deputy mayor, a truck driver and a mobile phone salesman, which two managed to escape across the border into Israel before being caught. Confiscated high-tech equipment and electronics used to transmit information to the Mossad were put on display by Lebanese Internal Security afterward.

Because intelligence provided by certain agents may have led to increased destruction in the 2006 war (which killed 1,200 Lebanese, the vast majority civilians), Nasrallah demanded the death penalty be levied against those found to be complicit. As he declared in his speech on "Resistance and Liberation Day":

"I ask on your behalf and on behalf of the families of the martyrs and the wounded, on behalf of those whose homes were demolished and those who paid taxes to rebuild their infrastructure, I demand that the collaborators who provided the enemy with the data that had caused all of this, be sentenced to death."



Lies



In the midst of unraveling and dismantling these espionage rings operating in Lebanon, a report penned by Erich Follath surfaced in the sensationalist,

pro-Israel German weekly Der Spiegel

implicating Hezbollah in the 2005 assassination of Prime Minister Rafiq Hariri. The allegation was immediately dismissed by Hezbollah who claimed it was simply an attempt to sully its image prior to the upcoming June parliamentary elections as well as sow discord between Sunnis and Shias.

But does it have any merit?

Not a single piece of credible evidence was presented to substantiate Follath's claim. No sources were named, no documents were produced and the Special Tribunal for Lebanon charged with investigating the Hariri assassination denied ever coming to those conclusions (yet alone discussing them with Follath).

"We don't know where the Der Spiegel magazine did get their information from and we don't know where they brought this story from. No one in the prosecutor's office has spoken to the German magazine about anything," said the spokeswoman for the Tribunal.

According to Nasrallah,

"The Israelis and the Americans wondered how to scuttle the election and influence its outcome. Der Spiegel was their answer."



The case against Hezbollah is not only flimsy, but one likely fabricated by the author's anonymous "sources." It was discounted or simply ignored in Lebanon, even by Hezbollah's opponents; Saad Hariri refused comment and Walid Jumblatt cautioned it may "derail justice."

Readers are referred to the trenchant reporting of Dr. Franklin Lamb who clearly exposed the gaping holes in, and unanswered questions of, Follath's article.



'Mr. Lebanon'



It is important to appreciate that the killing of "Mr. Lebanon" in February 2005 shook the country and ultimately led to the creation of the opposing March 8 and March 14 Alliances. It sharply divided Lebanese along sectarian lines and led to mutual recriminations and prolonged political paralysis.

The confluence of the aforementioned events – discovering the extent of Israeli spy networks in Lebanon, followed by publication of the Der Spiegel article two weeks prior to crucial elections accusing Hezbollah of ordering the hit on Hariri – is no coincidence.

So how do they relate to one another?

Nasrallah stated it candidly:



"The Israelis are acting preemptively before it is discovered that their spy networks were involved in assassinations in Lebanon."



Could it be that information fed from Israel to a friendly German periodical was done not just to foment Sunni-Shia tension prior to the June election or divert attention away from an imploding espionage ring,

but to obfuscate Israel's role in Hariri's murder (which may be disclosed by their captured spies)?



Unlike his son Saad today, Rafiq Hariri had good personal relations with Nasrallah and Hezbollah generally – facts Follath conveniently overlooked – making their participation in his murder especially unlikely.

But, division and destabilization in Lebanon works to Israel's advantage, and instigating political disorder and civil turmoil has always been its modus operandi. Indeed, the fallout from Hariri's assassination nearly sparked another civil war.



Should Israel be implicated in his death however, all of Lebanon's political parties and confessional groups would unite against them in an instant.



The cases of four pro-Syrian generals thought to be involved in the crime and held for four years without charge were recently dismissed by the Special Tribunal due to lack of evidence and recanted witness testimony. When it becomes clear the case against Hezbollah is likewise without merit and Israeli espionage rings operating in Lebanon are fully exposed,

the Special Tribunal should waste no time in investigating Israel for its possible involvement in the assassination of Prime Minister Rafiq Hariri.





- Rannie Amiri

is an independent Middle East commentator.


(0) comments
---